Welkom / Welcome
(For English please scroll down).
Geachte bezoeker,
Mijn naam is Agnes van der Drift en ik run, naast mijn (bijna full-time) baan, de webwinkel van "Tante's Serviezen. Het begon allemaal in September 2014 met een aanschaf van wat Brocante spulletjes maar al gauw merkte ik mijn voorliefde voor het aanschaffen van serviezen. Ik had altijd al meer borden in huis dan mijn huishouden echt nodig had.
Zonnige zonnebloemen, rustieke rechthoekige bruine, oranje voor mexicaans eten en de vierkante witte voor japans. Kortom voor elke maaltijd een eigen genre. Maar in dat najaar ging ik mij eens breder oriënteren en kwam er als vanzelf een voorliefde voor Wedgwood, Villeroy en Boch, Royal Albert etc. Uiteindelijk valt of staat een mooi aangeklede tafel met mooi servies en glaswerk en veel zorg voor de aankleding. Ik vind het heerlijk om serviezen in te kopen maar nog veel leuker als deze terecht komen bij gebruikers die stuk gevallen onderdelen willen vervangen of het servies van voorouders willen completeren.
Nadat ik dit als hobby enige tijd had gedaan ontstond toch het idee om hier een webwinkel voor te maken en met ingang van 1 January 2017 is mijn eigen bedrijfje dan ook een feit. We zijn inmiddels zes jaar verder en ik verzorg nog steeds met veel plezier de verschillende bestellingen.
Ik hoop dat ook u in mijn winkel kunt vinden wat u zoekt. Is dit niet het geval kunt u mij altijd vrijblijvend een berichtje sturen via het contactformulier.
Vriendelijke groet,
Agnes van der Drift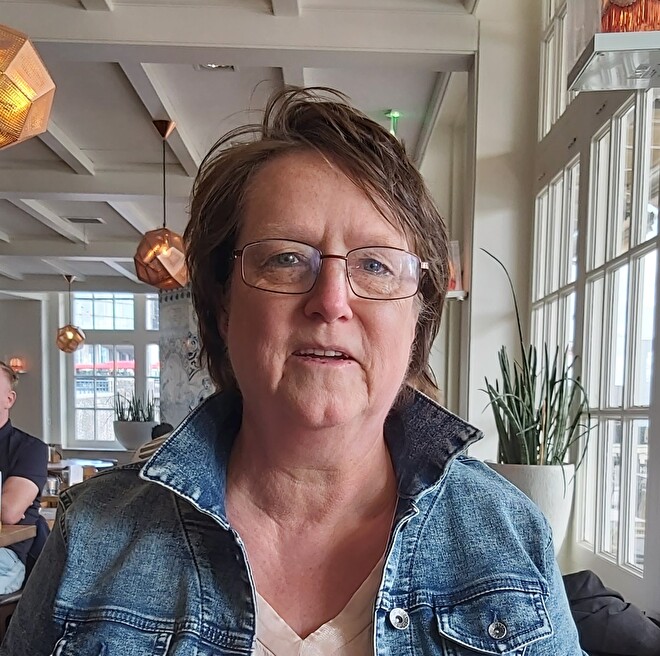 Dear Visitor,
My name is Agnes van der Drift and I am running a webshop next to my (almost full-time) job. It all started in September 2014 when I was browsing markets and fairs for old stuff and soon noticed my love for crockery. I always had more plates than my household truly needed. I loved the different shapes and sizes. Plates with flowers, different colors, modern square white and cheerful orange. Later that year I was looking a bit better into what I was collecting. I loved bying Wedgwood, Villeroy & Boch, Royal Albert etc but loved it even more if I could make other people happy if they found just what they were looking for. Perhaps you have (or inherited) porcelain and there are some missing pieces? All you want for a nice dinner is a very nice table setting to start the meal.
After I did this some time just as a hobby somehow the idea jumped to mind that I would be far better off by placing everything in a webshop allowing people to find me so I registered at the chamber of commerce effective January 1, 2017. Initially I have to admit I was only focussing on The Netherlands, hence my whole webshop is designed in Dutch. From Summer 2019 onwards it seems that there were also people abroad interested in what I had to offer. This made me think....... should I make my webshop bi-lingual and add the English text to everything? It is not that I did not consider it at all but with almost 2500 articles.... where to start?
So I decided to change my welcoming page and add this English text hoping that everyone would find this. It is my impression that the site offers easy photo's and clear prices and measurements with them. Of course I can understand that you may have some doubts here and there and the webshop may not (yet) foresee in the shipping costs to your country.
In such cases : please send an email with your enquiry in English to : info@tantesserviezen.nl
I will be glad to help you find the items you are looking for.
Kind regards,
Agnes van der Drift
Winkelwagen
Geen artikelen in winkelwagen.