Home
(For English please scroll down)
Tante's Serviezen, gevestigd in Hoofddorp, specialiseert zich in de in- en verkoop van hoge kwaliteit serviezen. Dit zijn veelal serviezen die niet meer geproduceerd worden. De voorraad wordt opgebouwd uit diverse aankopen ( particulier, veilingen en restpartijen) en worden aangeboden via deze webwinkel. Voor zover niet anders vermeld zijn de goederen niet beschadigd.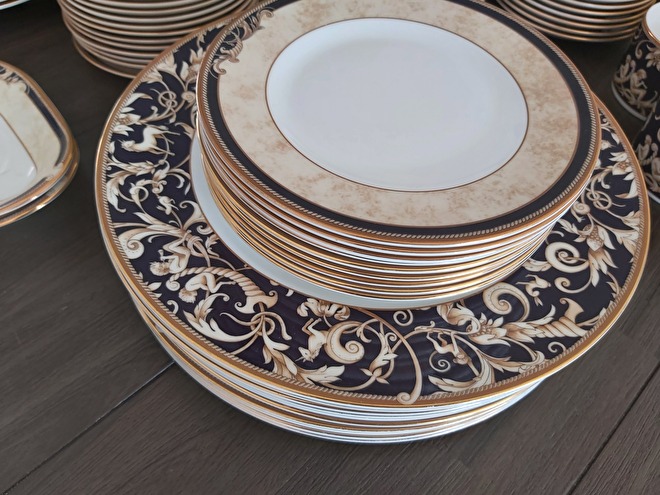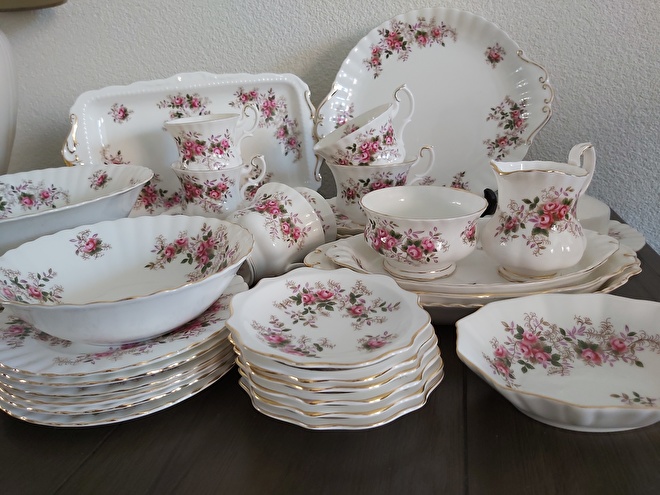 Adressering van uw bestelling
Wij verzoeken u met klem om zorg te dragen voor een juiste adressering zodat u uw bestelling snel en correct ontvangt. Als u op uw bevestiging ziet dat het adres toch niet juist is of incompleet meldt u dit dan onmiddelijk bij ons via tantesserviezen@ziggo.nl of info@tantesserviezen.nl. Alleen op die manier kunnen we voorkomen dan een verkeerd geadresseerd pakket wordt teruggezonden naar Hoofddorp. Als hieruit een nieuwe levering voortvloeit dan berekenen wij dubbele verzendkosten.
Auteursrecht
Al onze foto's zijn met zorg gemaakt opdat u een zo goed mogelijk beeld krijgt van onze aangeboden serviesdelen. Op al onze foto's rust echter auteursrecht zodat deze niet zonder onze uitdrukkelijke toestemming op welke wijze dan ook gepubliceerd mogen worden. Mochten wij constateren dat onze foto's gebruikt zijn zonder onze toestemming met nadelige gevolgen voor Tante's Serviezen dan behouden wij ons het recht voor om u hiervoor aansprakelijk te stellen.
Agnes van der Drift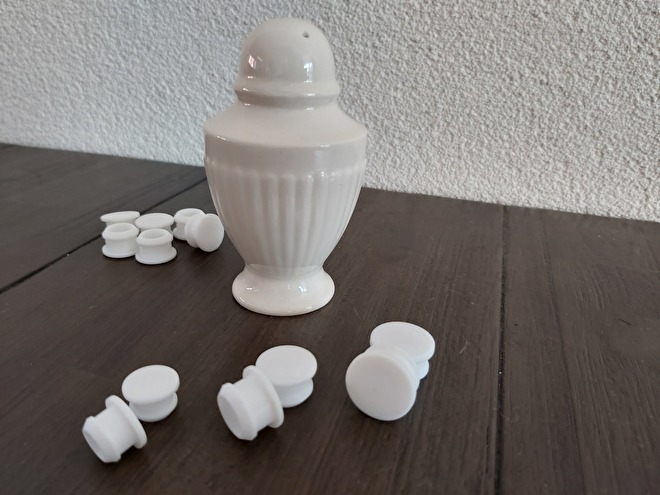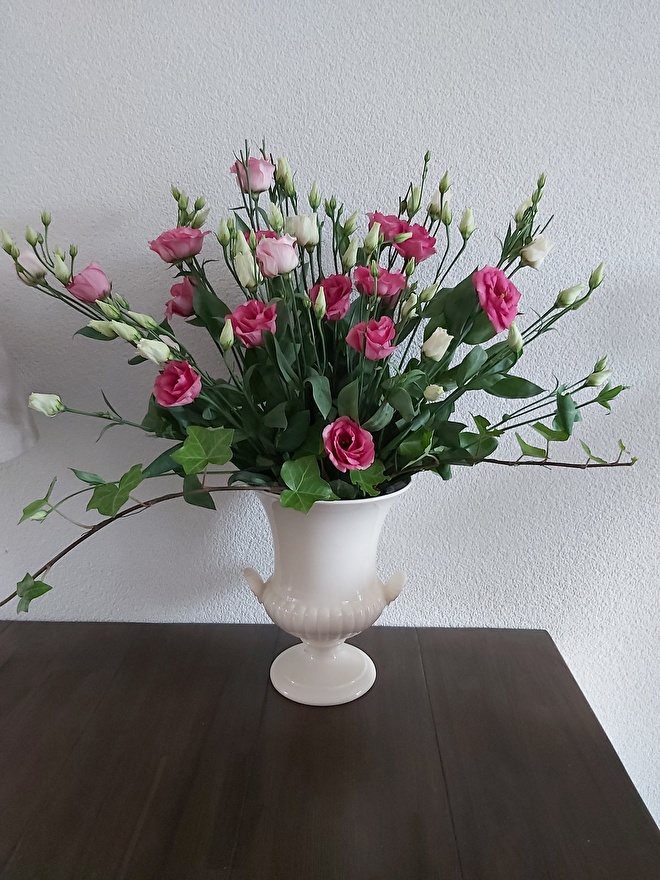 English translation
Tante's Serviezen is specialized in crockery of high quality, mostly discontinued, china. We purchase from auctions but at the same time we are offered pre-used private collections. Therefore we have a range of different goods and qualities which are offered to you via our webshop.
When the webshop started it was not anticipated that we would also ship abroad but after several years we saw this more frequently happening hence there seems a need do some translation although it would be too much of an effort to translate all the different items we have for sale. There are many translation tools available that are quite helpful (Google Translate).
The address of your order/shipment
We urge you to take good/extra care of the correct address for your order. If you see that it is incorrect or incomplete please notify us immediately at tantesserviezen@ziggo.nl or info@tantesserviezen.nl. We would like to prevent any packages returned to sender as this will (should you choose to have it re-sent) automatically mean double charging for shipment.
Usage of pictures
For all our items for sale we carefully made nice picture so you will have a clear view of what to expect. These photo's are not to be used by third parties (or published) without permission. Should we find that our pictures have been used with disadvantage or damage for our company we will take legal steps to hold you accountable.
Agnes van der Drift
Winkelwagen
Geen artikelen in winkelwagen.